The Wildlife Research & Training Institute (WRTI) is organizing the 1st Wildlife Scientific Conference to be held in Naivasha, Kenya, under the theme: "Use of Wildlife Science for enhanced Biodiversity Conservation and improved Livelihoods".
The purpose of the conference is to showcase wildlife scientific output, share experiences and expertise with other scientists globally as well as act as a channel to disseminate information gathered on wildlife science for decision-making. The focus will be on well-researched scientific papers on discoveries, innovations, technologies and applications in wildlife conservation and sustainable utilization.
Dates: 26th - 28th September, 2023
Location: Lake Naivasha Resort, Naivasha, Kenya, Accommodation options 
Conference Schedule: Please find here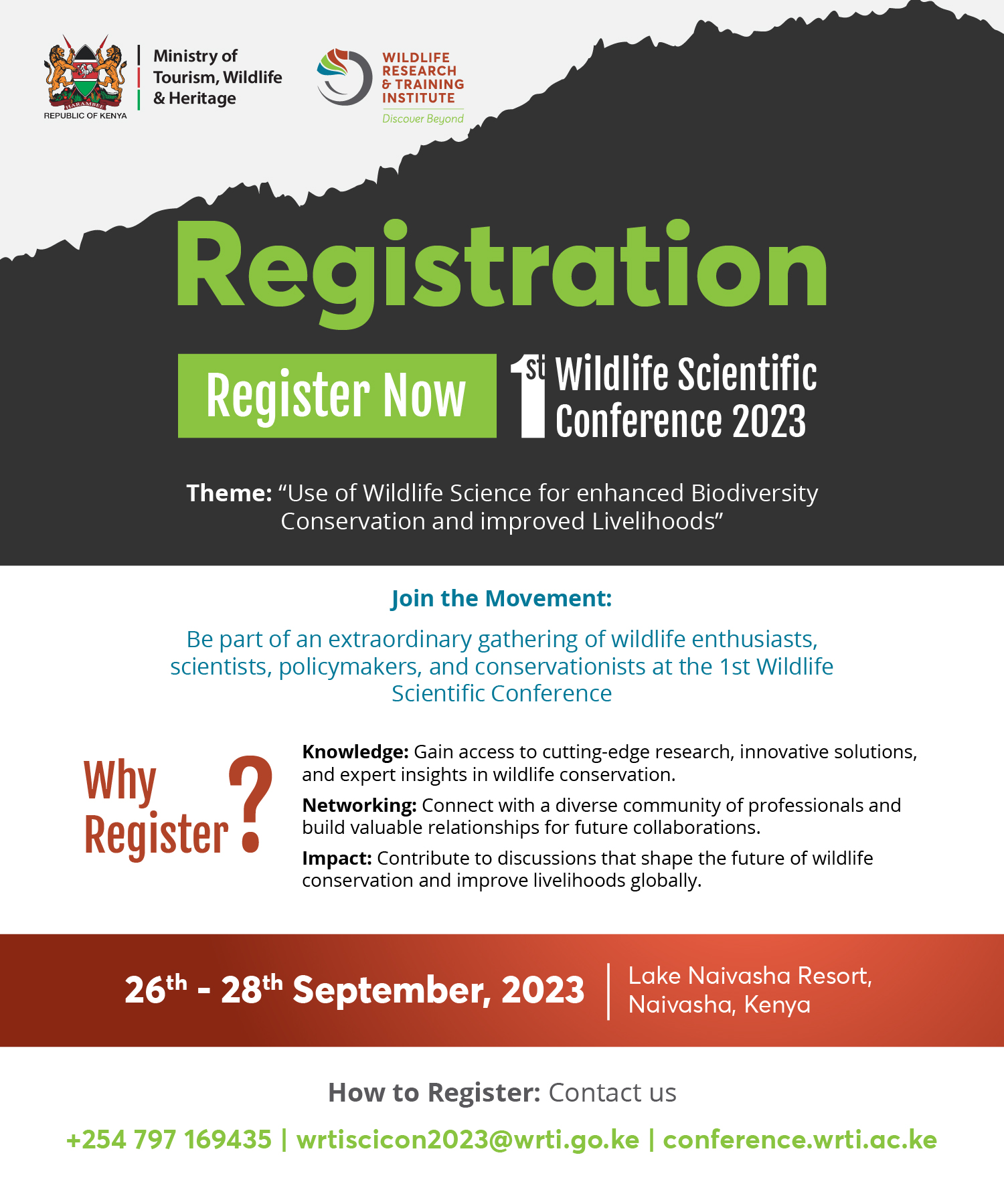 The Thematic Subthemes
1. Wildlife population trends and dynamics
2. Wildlife habitat restoration and connectivity
3. Climate change and adaptability
4. Wildlife utilization and enterprises
5. Human-wildlife coexistence in human dominated landscapes
6. Addressing wildlife health challenges through One Health approach
7. Use of technology in wildlife conservation
8. Use of science for harmonized policy engagement
9. Biotechnology and bioprospecting
10. Natural capital accounting and payment for ecosystem services
Registration
Please register attendance here
---
Want to share your own conservation tech experiences and expertise with our growing global community? Login or register to start posting!